By Mike ReissESPN Staff Writer

FOXBOROUGH, Mass. -- March brings the start of free agency that much closer. Teams can negotiate with player agents for unrestricted free agents from other teams starting Monday, with free agency officially starting on Wednesday.
Meanwhile, teams can negotiate extensions with their own free agents at any point up until that time, which highlights the importance of understanding the financial market at various positions.
With this in mind, after looking closer at a potential market for left tackle Nate Solder, free-agent-to-be running back Dion Lewis, and starting cornerback and Super Bowl XLIX hero Malcolm Butler, let's focus on receiver Danny Amendola.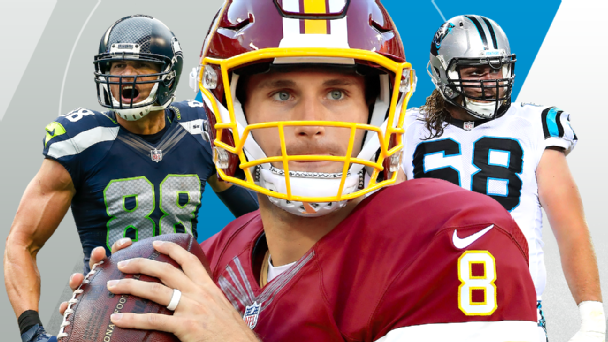 Kirk Cousins. Jimmy Graham. Andrew Norwell. This class could get wild. Here's everything to know heading into free agency, which begins March 14.
• Latest news, players to watch »
•

Ranking top 100 NFL free agents »
• Teams that used the franchise tag »
• Barnwell: AFC moves | NFC moves »
•

Making biggest decisions for all 32 »
• Destination Cousins: Landing spots »
• 2018 QB carousel: Test for yourself »
Unique situation: Amendola has accepted pay cuts in each of the past three seasons with the New England Patriots. Most recently, in 2017, he had a maximum compensation of $1.7 million. Amendola significantly outperformed that contract, and while the Patriots generally don't pay for past performance as much as what is projected in the future, Amendola warrants serious consideration for some leeway in that area given what he has sacrificed for the club financially for three years. He is, in some respects, a special case. Amendola has expressed his desire to stay in New England, while acknowledging the business side of the game is a...
Keep reading