By Adam Patrick

Currently preparing to enter his fifth season with the Minnesota Vikings, the brother of the young wide receiver posted an interesting image on his Instagram account recently.
It hasn't even been a week since the start of the new NFL league year and there have already been a number of crazy deals to go down that have featured some very notable names. Could Minnesota Vikings wide receiver Stefon Diggs be the next big name on the move?
The Vikings sending Diggs elsewhere seems highly unlikely, but his brother Trevon appears to hope otherwise judging from an image he posted on his Instagram account on Saturday.
The post, which has since been deleted (probably after his brother found out), featured an image of Stefon in a Washington Redskins uniform.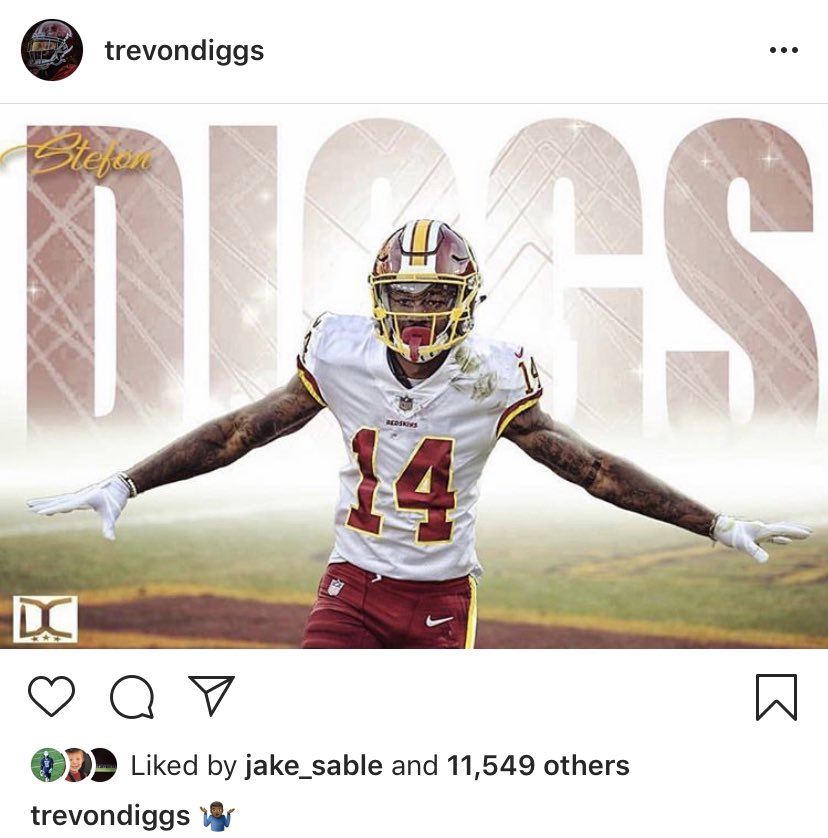 Obviously, this led to a bunch of Minnesota fans freaking out and screaming into their pillows. There's no way the Vikings could trade one of their best players in the prime of his career, right?
In case anyone believed this was an actual possibility, ESPN's Adam Schefter reported after the image was posted that Minnesota is not trading Diggs to the...
Keep reading