By Rob DemovskyESPN Staff Writer

GREEN BAY, Wis. -- Brian Gutekunst described the salary cap as a puzzle, but the problem is the Green Bay Packers' first-year general manager doesn't have room for many pieces.
With the salary cap set at $177.2 million for the 2018 season, the Packers don't have much wiggle room at this point.
According to ESPN Stats & Information, the Packers have a little more than $16 million in available cap space. That ranks 23rd among all NFL teams.
In reality, however, they have less than that.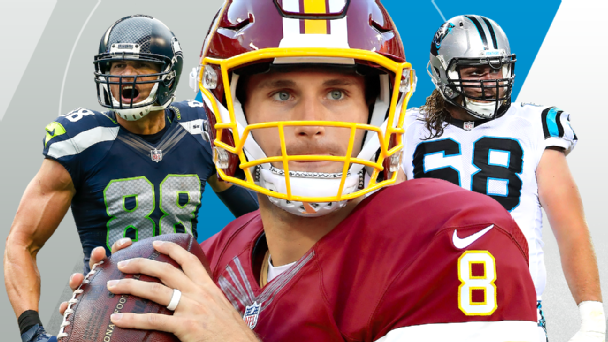 Kirk Cousins. Jimmy Graham. Andrew Norwell. This class could get wild. Here's everything to know heading into free agency, which begins March 14.
• Latest news, players to watch »
•

Ranking top 100 NFL free agents »
• Teams that used the franchise tag »
• Barnwell: AFC moves | NFC moves »
•

Making biggest decisions for all 32 »
• Destination Cousins: Landing spots »
• 2018 QB carousel: Test for yourself »
With 12 draft picks, beginning with the 14th overall pick, they will need $9,260,960 in 2018 cap space to sign those picks, according to OverTheCap.com's projections. Its projected cap number for the 14th pick is $2,507,504. Some of those draft pick contracts won't factor into the salary cap because only the top 51 contracts count on the cap until the start of the regular...
Keep reading