By Tim McManusESPN Staff Writer

The franchise tag window has passed, Kirk Cousins is officially set to become a free agent, and the quarterback market is about to get nuts. The Philadelphia Eagles will be paying close attention, knowing it will soon be their turn to pay up.
Insiders predict Cousins could be looking at the richest deal in NFL history, with a potential average salary hovering around the $30 million mark -- a contract that will likely be topped in short order with Aaron Rodgers and the Green Bay Packers making progress on an extension.
It won't be long before the Eagles back up the Brinks truck for Carson Wentz, who is entering the third year of his rookie deal and eligible for an extension at the end of the 2018 campaign, assuming he rounds back into his MVP-caliber form following surgery to repair a torn ACL and LCL. As the team puts together its blueprint for this offseason, it does so with Wentz's upcoming mega-contract in mind.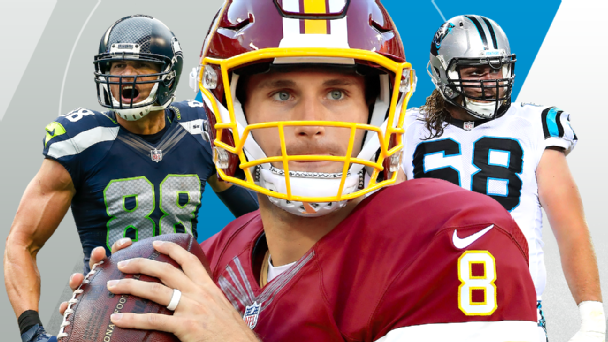 Kirk Cousins. Jimmy Graham. Andrew Norwell. This class could get wild. Here's everything to know heading into free agency, which begins March...
Keep reading